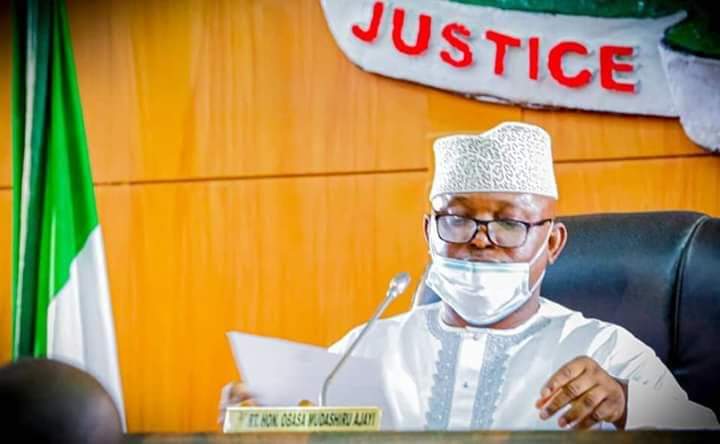 LAGOS ASSEMBLY SUMMONS COMMISSIONER FOR WATERFRONT
Speaker, Lagos State House of Assembly, Rt. Hon. (Dr.) Mudashiru Ajayi Obasa has directed the Clerk of the House, Barr. Olalekan Onafeko to send a letter of invitation to the Commissioner of Waterfront Infrastructure Development, Arch. Kabiru Ahmed Abdullah and its Ministry to appear before its Committee on Thursday, 15th September, 2022.
This invitation was raised on the floor of the House during Plenary on Tuesday by Hon. Olumuyiwa Jimoh, Chairman, House Committee on Waterfront and Infrastructure due to the evasiveness of the Hon. Commissioner of the Ministry on its mid-year budget appraisal and other absenteeism before the House Committee.
He further noted that at each occasion the Commissioner had been invited to the House for clarifications on the operations of the Ministry as part of the Committee's oversight functions at which he has presented a no-show without adequate justifications.
Members further corroborated the need to invite him to the House;
Hon. Bisi Yusuff stated that being privy to the matter, the issue of the Commissioner's absenteeism has been long overdue and the Commissioner needs to be invited to the Assembly to explain himself.
In line with this, Hon. (Engr.) Gbolahan Yishawu added that as the primary duty of the House, he is in support of the invitation.
Hon. Adewale Temitope stated that the evasiveness is an aberration to the Legislative arm of government.
In an unrelated development; the House read the report of the Committee on Judiciary, Human Rights, Public Petition & LASIEC's Victim Assistance and Witness Protection Bill, 2021 which was extensively debated, judiciously amended and its recommendations were subsequently adopted as the resolutions of the House.
In addition, the House also took the first readings of the Electricity Bill, 2022 and the Office of Public Defender (Amendment) Bill, 2022.
The House has adjourned to Monday, 19th September, 2022 by 12 noon.