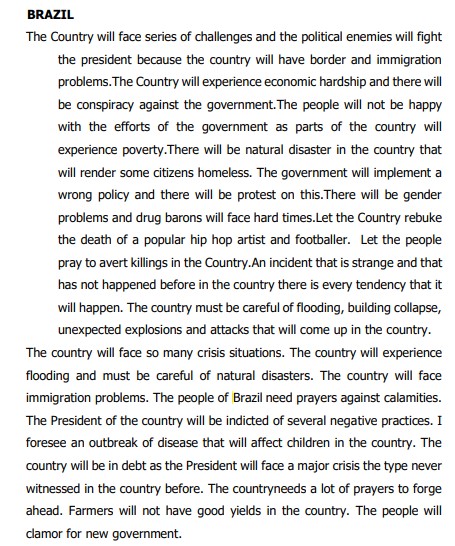 ALIMOTU SHADIAT
Brazil's former leftist president, Luiz Inácio Lula da Silva, has sealed an astonishing political comeback, beating the far-right incumbent Jair Bolsonaro in one of the most significant and bruising elections in the country's history.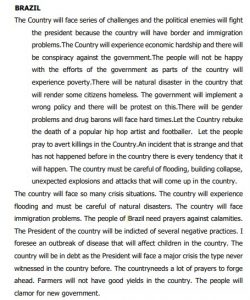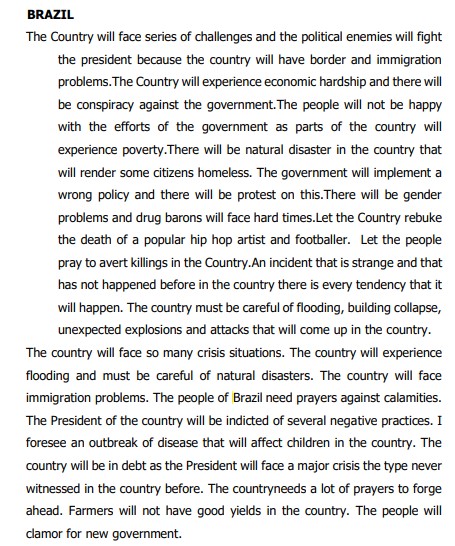 With 99.97% of votes counted, Silva, a former factory worker who became Brazil's first working-class president exactly 20 years ago, had secured 50.9% of the vote. Bolsonaro, a firebrand who was elected in 2018, received 49.10%.
This development is more of a revolution because the people of Brazil openly protested and rejected the incumbent government's reign.
It would be recalled that before the election run-off, the citizens took to the streets to stage a huge demonstration warning president Bolsonaro against rejecting election results.
This has also confirmed the prophecy of Nigerian prophet, Primate Elijah Ayodele about Brazil and the government of President Jair Bolsonaro.
In his annual prophecy book titled Warnings to the nations (2022/2023 edition) which was released in July, Primate Ayodele mentioned that the people of Brazil will clamour for a new government.
He also noted that political enemies will fight the present government, among several warnings that point to the fact that all is not well for the incumbent president.
With the victory of an opposition, the prophecy of Primate Ayodele has just been fulfilled.