A look at Atiku's campaign model, by Hassan Gimba
A look at Atiku's campaign model, by Hassan Gimba
Perhaps in the future, politicians, political analysts, strategists, scientists and consultants may want to look at one or two things here that make Alhaji Atiku Abubakar's campaign what it is, especially its tenacity, perseverance, astuteness and personal ties.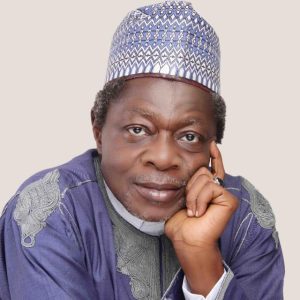 Between 1993 and this year, that's thirty years, Atiku Abubakar, former vice president of the Federal Republic of Nigeria, would have contested the presidential election eight times. Twice – in 2007 and 2019 – he was a candidate on the platform of two different parties, and thrice – in 1993, 2011 and 2015 – he was stopped at the primaries level. He won twice – in 1999 and 2003 – as a vice president. This year will be his eighth. He has earned the honour of being addressed as a veteran. 'Veteranship' comes with the knowledge and wisdom of the person who strode that path.
He could allow his campaign to glide through the haze on autopilot because of his experience. That made him set up a structure with people of personal or specific capabilities to achieve that.
Asiwaju Bola Ahmed Tinubu of the All Progressives Congress is credited with having built men of substance who have produced others, but many seem not to know that Atiku, too, has done that. And he has an advantage over Asiwaju on that count because Asiwaju's men are Lagos chaps, at most South West, and perhaps a few others from Kogi and Kwara states – two contiguous states to Asiwaju's South West geopolitical zone – while Atiku's men are spread all over the nation.
Atiku, on his own, is established with a personal structure and vast network and, by being a two-term vice president who was more than just a spare tyre, was on a pedestal with a range that wasn't provincial. The entire country was his constituency, after all. He made many people into what they are now. He gave many young – and not-so-young – men and women a break so they could serve the nation in many capacities.
Many of them became ministers, legislators and chief executives of departments and agencies courtesy of him. They are in both the private sector and public service. Many who still straddle the political and economic landscape of the country are quite relevant and influential, cutting across all political parties, sectors, and states of the federation. Perhaps Atiku chuckles when he sees pictures of Tinubu and a band sitting together with the caption "Builder of Men".
So, you ask, where are the governors, ministers, legislators, heads of boards and agencies, billionaires, etc., that Atiku made? They are out there in the crowd. Some with him, some not, but many are silent like sleeper cells waiting for a day they'll pay back. Of course, a few are on the other side fighting him, but that is the nature of some. Some mentees are loyal to themselves only, turning back to bite the fingers that put morsels in their mouths once they develop a semblance of a tooth.
Despite all this, Atiku never ceased to identify, cultivate, and nurture the friendship and loyalty of those who would get "it" for him. He is a politician at the apex and so knows the importance of having in his team go-getters, achievers, veterans of the game, and professional game-changers. Like an army general at the apex of command knows that his success, or victory, depends on the capability of his commanders, Atiku, who, politically, can be likened to a five-star general, knows he needs people who know their onions, people who can deliver, people who will motivate and lead the troops.
And so that was how Atiku approached his party's primaries of last year. Some politicians make the mistake of deriding him as Dubai-based, not knowing that by extricating himself from the Nigerian scene, he sees it more clearly than being inside, just like boxing match spectators see the weaknesses of the pugilists better than the brawlers.
However, that does not mean he was not privy to what was happening at the local scene or wasn't there by proxy. Most of the political activities of his party men either emanated from him or had his imprimatur.
His experience showed during the shadowboxing on zoning. Knowing Governor Nyesom Wike was desperate to contest, he pulled the rug from under his feet by declaring that he would not contest if the party zoned the presidency to the South East, the only zone that had not produced a president from the south under his party, the People's Democratic Party (PDP).
Wike fell for it and rejected the idea of micro-zoning the presidency to the South East, influencing those who could make it a law not to. Governors Okezie Ikpeazu of Abia and Samuel Ortom of Benue both headed committees that advised the party on whom to pick as its national chairman and on whether to micro-zone or throw open the contest for the presidency. They both threw up what we now see, with Wike supervising everything from the background!
How Atiku made Wike believe that Iyorchia Ayu would rather see him in Hades than in the Villa beats the imagination. Up until today, Wike is in a daze. Atiku, by subterfuge, made Wike adopt his chairmanship candidate, thinking he was his. He spent his resources to see Ayu emerge and went to town basking in the belief that he had installed Atiku's nemesis as party chairman!
And wherever Atiku was, he was at home with the "roots" of the PDP. Apart from the not-so-shadowy retired generals who see the party as theirs, most of its founders are on Waziri Adamawa's side. Wike was therefore like an effervescence floating on the crest, without depth. It was like new money squaring up with old money. The former wouldn't stand a chance.
And these roots, owners of the party, are the ones packaging Atiku. He is like their poster boy, their best bet to get power back. And they feel they can control him, unlike Wike. This is all that power brokers ever want. Cold and calculating, they wouldn't have minded jettisoning him for anybody they can use as a battering ram to get what they want – power. And this is why they made Atiku and the PDP call Wike's bluff.
Another thing is the way he arranged his media team and strategists. Out of his many spokespersons, a few are outstanding because of some of their specific and strategic assignments.
First of all, he deflected social media attention from himself. In the past, social media did not serve him that well. He got pilloried so much and that distracted him mightily.
Not to worry this time around. He engaged Reno Omokri, who at the beginning of his assignment for Atiku, barely six months ago, had about 700,000 followers on Twitter, but now has over two million. He has engaged those who would have otherwise been on Atiku's neck and shoulders, stalking him day and night. Reno has engaged them in a never-ending war, drawing them out again and again when there is a lull, taking their pelting, while his principal moves about unmolested in cyberspace. It is a superb game plan and you cannot help but laugh at how people who see themselves as super intelligent can be easily taken on such a roller coaster ride!
In drawing the cyber bullies to himself, Reno has also taken off the back of the PDP, or its candidate, the need to attack the idol of the cyber bullies, making the party run a cleaner campaign compared to the APC whose candidate's campaign has not thought of that. And this is why the Jagaban has become an object of ridicule and a subject of comical skits in cyberspace, a smearing experience that is sure to follow him long after the campaigns.
When it comes to roforofo fights, the one of mudslinging and throwing the kitchen sink along with the dirty water which is best suited to people like Femi Fani Kayode, Atiku has Dino Melaye at his gate. Dino is ever ready to jump into the mud even if he's in his multi-million-naira Tom Ford Shelton Suit. And Daniel Bwala is there to engage the middle-class elite represented by the likes of Festus Keyamo on the other side.
Adamu Maina Waziri was putting up a brilliant show on the publicity front but Atiku, the political general who knows how to deploy his chess pieces, withdrew him to the engine room where his focus, go-getting spirit, intelligence, experience, versatility, administrative and organisational skills are better suited.
Next, we will look at Atiku and Asiwaju's mode of grooming heirs that would be the next set of our country's leaders, all things being equal.
Hassan Gimba is the Publisher and Editor-in-Chief of Neptune Prime.