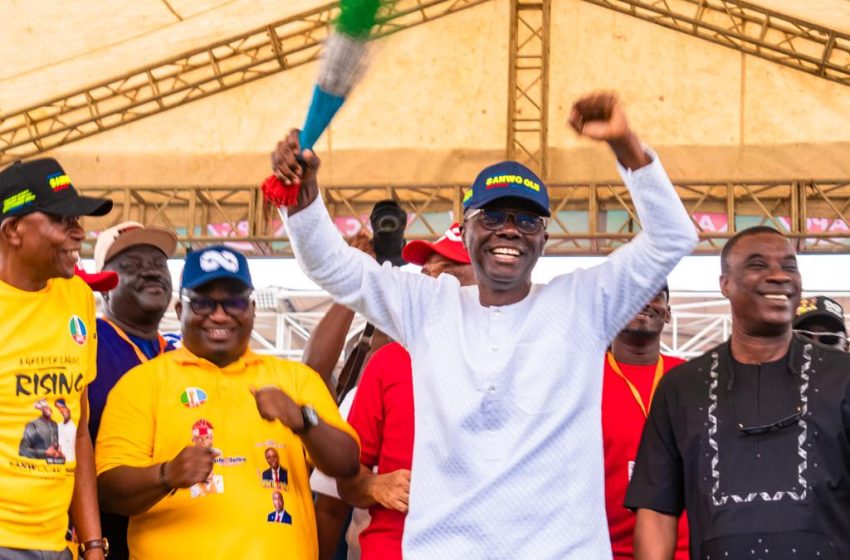 Thousands of Waste Managers Endorse Tinubu, Sanwo-Olu for President,Governor
Thousands of Waste Managers Endorse Tinubu, Sanwo-Olu for President,Governor
ALIMOTU SHADIAT
Thousands of waste managers in Lagos and southwest states on Thursday endorsed the presidential ambition of the APC's candidate, Asiwaju Bola Tinubu and the re-election of Governor Babajide Sanwo-Olu for second term.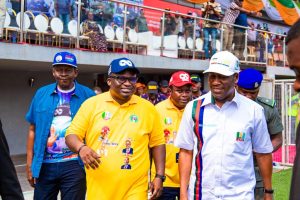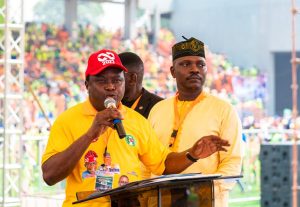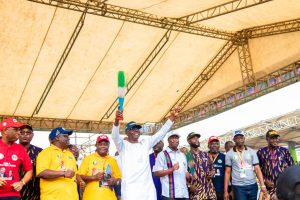 The waste managers, under the aegis of the Association of Waste Managers of Nigeria (AWAMN), popularly known as PSPs, at the Mobolaji Johnson Arena, formerly known as Onikan Stadium, vowed to mobilize all its members for door-to-door campaign for Tinubu and Sanwo-Olu.
National President, AWAMN, David Oriyomi, said it was Tinubu who brought in the PSPs in 1999 when he was governor of Lagos State in a bid to tackle the waste problems of the state.
According to him: "He nurtured and empowered us through the small-medium business model, and successive Governments built his solid foundation. Lagos was transformed and received numerous accolades as one of the cleanest states in Nigeria and Africa.
"When our livelihood came under attack and 350 businesses were faced with the risk of bankruptcy. Asiwaju came to our rescue, by speaking out for us and hereby securing our livelihood.
"Today, the small business model established by Asiwaju has been replicated in over 9 states in Nigeria and other West African countries. It is, for this reason, we as an association are fully and wholly committed to voting and campaigning for Asiwaju Bola Ahmed Tinubu as the Next President of Nigeria," he said.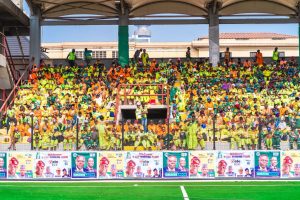 Oriyomi also recalled that AWAMN was the first organization that endorsed the candidacy of Sanwo-Olu in 2018, saying that the association was pleased that he has "proven us right by the great work that he has done in the State and for the environment."
"You will all recall that he inherited a heap of waste across the state, he started by declaring a state of emergency and backed it up with action leaving Lagos better than what he inherited. Now, under his leadership, waste is now seen as a resources and we are humble to be his foot soldiers to making circular economy a reality. We are committed to a Greater Lagos Rising," he added.
Oriyomi pledged that the association would embark on a door-to-door campaign, to reach every nook and cranny of the state for Tinubu and Sanwo-Olu.
"We will secure 10m votes for our Grand Patron, Asiwaju Bola Ahmed Tinubu and Shettima. We will secure 2m votes for our Governor, Mr. Babajide Olushola Sanwo-Olu and Dr. Femi Hamzat. We will secure votes for all the Governors in all the states that we operate in," he stated.
Earlier, Governor Sanwo-Olu, who made a brief appearance at the event, pledged to increase the salaries of waste managers in the state.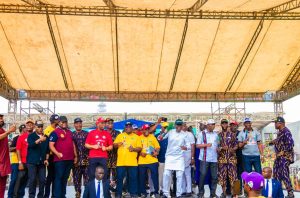 He called on them to vote massively for Tinubu, himself and other APC candidates for various positions.
Sanwo-Olu reminded them that it was Tinubu who brought in PSPs in Lagos, saying "this is where you eat, don't listen to lies, we will increase your wages."
Also speaking, Deputy Governor of Lagos, Dr. Kadri Hamzat told the waste managers that it was Tinubu who brought about the PSPs, which many states have adopted.
He said: "Tinubu knows the way, we should get our PVCs and mobilize others to get their PVCs to vote for Tinubu and Sanwo-Olu. Let them know that it is Tinubu we are voting for. When he gets to Abuja, he will perform.
"Many States in Nigeria now have KAI, LAWMA and LASTMA. Tinubu is our teacher. On March 11, we should come out and vote for Sanwo-Olu," he said.
Managing Director and Chief Executive Officer (CEO), LAWMA, Ibrahim Odumboni, said what has become AWAMN today had its foundation solidly laid by Tinubu many years ago.
He noted that "Since one good turn deserves another, it is only worthwhile that the association has mobilized its personnel in hundreds and thousands, for APC's victory in next month's elections.
"As an emerging mega city at the time, Lagos State needed to solve the challenge of solid waste management, which the administration of Asiwaju Tinubu as governor of the time, confronted frontally, leading to the emergence of the PSP operators," he said.
Odumboni stated that through successive stages, they had evolved over time, wading through challenges, but ultimately leaving the environment and the cityscape the better for it.
He commended AWAMN, its executive and the teeming PSP personnel in demonstrating a massive show of support for Tinubu's presidential ambition, and the re-election bid of Sanwo-Olu.
Odumboni noted that while this mobilizations was encouraging, the association must equally translate the massive support to electoral votes on election day, saying this was the only way to truly appreciate and help actualize the worthy ambitions of Tinubu and Sanwo-Olu.
Chairman, APC, Lagos State chapter, Pastor Cornelius Ojelabi urged the waste managers to vote massively for Tinubu for laying the foundation for a solid Lagos.
"Vote for him to become president. Collect your PVCs, tell others to go and collect their PVCs so that we can vote for Tinubu and Sanwo-Olu," he said.
High-profile politicians in attendance included the Lagos State APC chairman, Mr. Cornelius Ojelabi, Commissioner for the Environment and Water Resources, Mr. Tunji Bello, and Mr. Joe Igbokwe, the Special Adviser for Drainage and Water Resources to Lagos State Governor, the Ogun State Commissioner for Environment, Mr. Ola Oresanya.