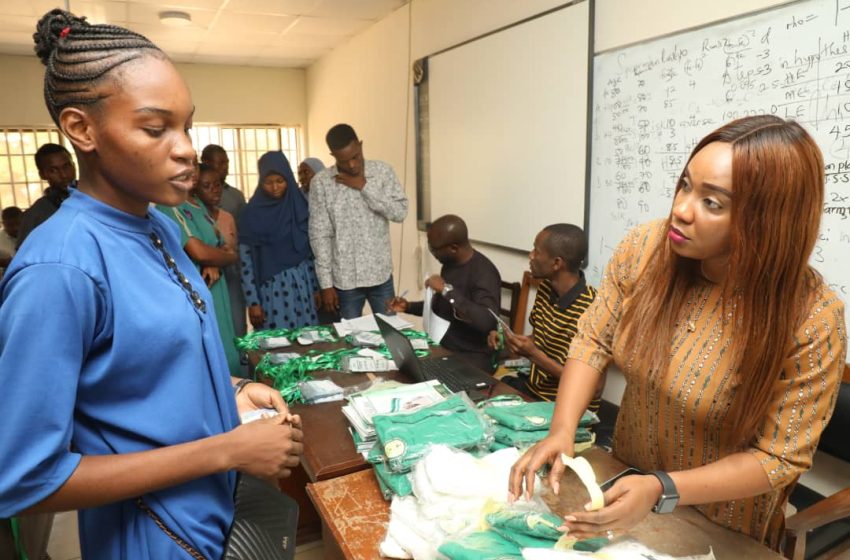 NAVSA: FG TAKES EMPOWERMENT TRAINING TO OYO
NAVSA: FG TAKES EMPOWERMENT TRAINING TO OYO
ALIMOTU SHADIAT
In furtherance to its resolve at deepening the Digital Transformation Pillar of its Strategic Roadmap and Action Plan, (SRAP) 2021-2024 under the Agricultural value chain, the National Information Technology Development Agency, NITDA has commenced the train of another 75 farmers under the National Adopted Village for Smart Agriculture, (NAVSA) to be adopted on the platform.
The training holding at the University of Ibadan, Ibadan, Oyo State capital starts today with the registration and profiling of the beneficiaries and will culminate on Friday February 17th with the presentation of seed funding and digital tools they leverage on for smart farming.
Speaking during the profiling ceremony, the team lead and Assistance Director, Digital Economy Development Department, Dr. Ayodele Bakare admonished the beneficiaries to take the training seriously and give it their utmost attention and interests as it could be their fortune changer for them.
Also, the programme Desk officer, Mr. Lukman Lamid enjoined them to be punctual because being selected for the training does not guarantee that digital tools and seed funding would be given to anyone who does not make himself available for the training.
NAVSA is an Initiative of NITDA under the supervision of the Federal Ministry of Communications and Digital Economy which is modeled in the concept of smart farming to provide the agricultural sector with the infrastructure that leverage Emerging Technology like Big Data, Cloud, Artificial Intelligence, and Internet of Things for tracking, monitoring, automation and analyzing farm operation.
The programme goals are to improved production and productivity of every adopted farmer on NAVSA platform by 35 per cent; increase the income of every adopted farmer on NAVSA platform by 30 per cent at every harvest; improve production and productivity of any other farmers on NAVSA platform by 20 per cent and increase the income of any other farmer on NAVSA platform by 15 per cent at every harvest.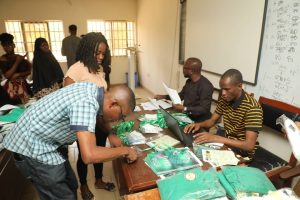 The programme has since adopted 835 farmers across five states of katsina, Ogun, Jigawa, Gombe, Ekiti and the Federal Capital Territory, Abuja and created almost 5000 direct and indirect jobs in the country.