Olam Agri Partners Asian Research College To Improve Sustainability In Agric Sector
Olam Agri Partners Asian Research College To Improve Sustainability In Agric Sector
ALIMOTU SHADIAT
In a bid to strengthen Nigeria's agriculture sector, Olam Agri, a leading agribusiness in food, feed and fibre, has partnered with Nanyang Technological University, a leading global research college in Singapore.
The agribusiness sponsored the recently-concluded Singapore Business Case Competition X African Challenge 2023 organised by the institution to craft innovative, sustainable strategies targeted at raising the resilience level of the local food value chain.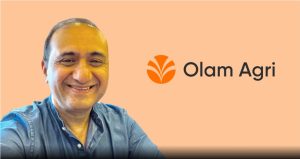 The Singapore Business Case Competition is an innovative competition that is centred on Africa.
It featured 34 teams comprising 135 undergraduates from over 11 universities which made presentations on climate-smart strategies to Olam Agri with a focus on how to improve Nigeria's agriculture sector, tackle climate threats, and address the topographic and systemic challenges impeding the achievement of food security.
The contest was launched on February 25th, 2023, and concluded with team TPG Consulting emerging as the overall winner on March 11.
The team TPG Consulting presented solutions that seek to optimise fish farming, meet rising local demands for aquatic foods, mitigate challenges in the poultry segment, reduce cattle herd migration, utilize tech to raise efficiency in handling seed-to-harvest circles in key crop areas, reduce agriculture waste, raise the employment potential of agriculture amongst others.
The team won a $1,500 prize in addition to an all-expense paid trip to Nigeria to implement their solutions.
Speaking on the contest, Ashish Pande, the Country Head for Olam Agri Nigeria, said, "We are glad to have allowed the smart, young minds to come up with idea case studies that are capable of improving the resilience of our food supply chain.
Especially, the ideas represent a huge lever for unlocking the potential of the aqua and poultry segments, and raising protein consumption on the continent."
"The latest investment actions are parts of our signature value chain development drive through the Seeds for the Future project.
The actions demonstrate our commitment to helping Nigeria achieve its agriculture development and economic growth agenda," he added.
Saki Kobayashi, the Co-founder of EnerScale, who served as a judge at the contest, was captivated by the impressive performance of the contestants.
In her words, "The participating teams demonstrated outstanding performance during the SBCC X AC 2023.
I was especially impressed to see their use of technology and creativity to solve crucial challenges in Nigeria's agricultural sector."
In the same vein, Amit Jain, the Director of NTU-SBF Centre for African Studies, explained, "The participants at this year's SBCC contest had the opportunity to test their knowledge, analytical thinking, and communication skills by solving real-life business problems.
The teams presented climate-smart solutions targeted at solving agricultural challenges in Nigeria."
He thanked Olam Agri for sponsoring the competition adding, "I believe this competition will provide the participants a foretaste of the economic transformation taking place in Africa today."