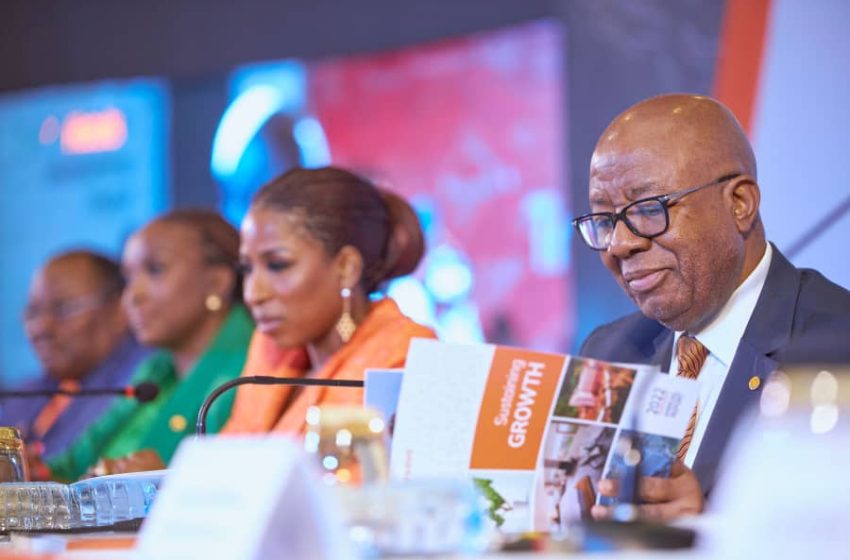 Transcorp Hotels Plc Delivers Record Performance, Increases Profit by 172%, Revenue up by 47% to N31.4bn
Transcorp Hotels Plc Delivers Record Performance, Increases Profit by 172%, Revenue up by 47% to N31.4bn
.. Maintain its leadership position in the hospitality industry
…Shareholders Approve N1.3bn dividend
…Shareholders Commend Flurry of Awards in 2022, with 16 Across all Businesses
ALIMOTU SHADIAT
Transcorp Hotels Plc, the hospitality subsidiary of Transcorp Group has reported a profit before tax (PBT) of N4.5 billion, representing a 172 percent rise year-on-year, compared to a Profit Before Tax of N1.7 billion in 2021. The Company also reported a 47 percent growth in revenue to N31.4 billion in 2022.
The leading hospitality brand made this known at its 9th Annual General Meeting held at Transcorp Hilton Abuja on Monday.
Commenting on the results, Dupe Olusola, Managing Director/CEO Transcorp Hotels Plc said, "We are excited to have delivered another exceptional year of revenue growth with a 47% increase to ₦32 billion in 2022 from the ₦21.7 billion recorded in 2021. The full-fledged return of our International Business Travel segment and the continued strong leisure demand contributed immensely to this performance".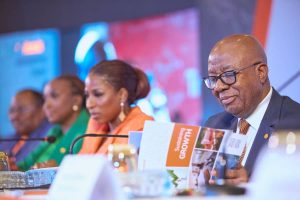 "The excellent financial performance we achieved in 2022, despite adverse economic conditions, is as a result of the detailed execution of our strategy, our out of the box approach, our nimbleness and unswerving commitment to delivering value to all our stakeholders."
The Chairman of the Board of Directors, Emmanuel Nnorom announced a total dividend payment of N1.33 billion at 13 kobo per share, stating that the Company closed the 2022 financial year strongly.
"Our continued focus on strategic financial management remained beneficial, as we exercised firm discipline in capital allocation, making swift investment decisions and capturing all economic upsides, "Nnorom added.
He stated that the company would continue to drive key investments in innovation and cost efficiency, "including hospitality tech to improve our competitive advantage in the industry through sustainable and cost-effective strategies".
"In staying true to our key strategic thrust of sweating our existing assets to support business expansion, we will continue to deepen our market share, while maintaining the highest service standards in line with our mission," the Transcorp Hotels Chairman said.
The Shareholders at the meeting commended the management of Transcorp Hotels Plc for the superlative performance recorded in 2022, while also appreciating the myriad of awards in 2022 as testament to its leadership and quality of its offerings as the leading Africa's hospitality provider.
The Nigerian Exchange Group (NGX)-listed hospitality brand has continued to reinforce its position as a leader in the industry, winning 16 awards in 2022, including five World Travel Awards won by Transcorp Hilton Abuja and the most Outstanding hospitality brand of the year won by Transcorp Hotels Plc. The Company has continued to strengthen its business and invest for the future through strategic expansion. It is developing a world-class event center at the Transcorp Hilton premises in Abuja. Another development, Transcorp Hilton Ikoyi, is expected to commence in Lagos soon. The company has continued to expand in Nigeria through its online booking platform Aura by Transcorp Hotels, with over 5,000 keys now in Transcorp Hotels' portfolio, both in ownership and management.
Transcorp Hotels Plc. is one of Africa's leading hospitality companies, committed to redefining hospitality standards. Transcorp Hotels is the hospitality subsidiary of Transnational Corporation Plc (Transcorp). The Company's hotels include the award-winning Transcorp Hilton Abuja and Transcorp Hotels Calabar. It also owns Aura, an online platform for booking accommodation, food and memorable lifestyle experiences