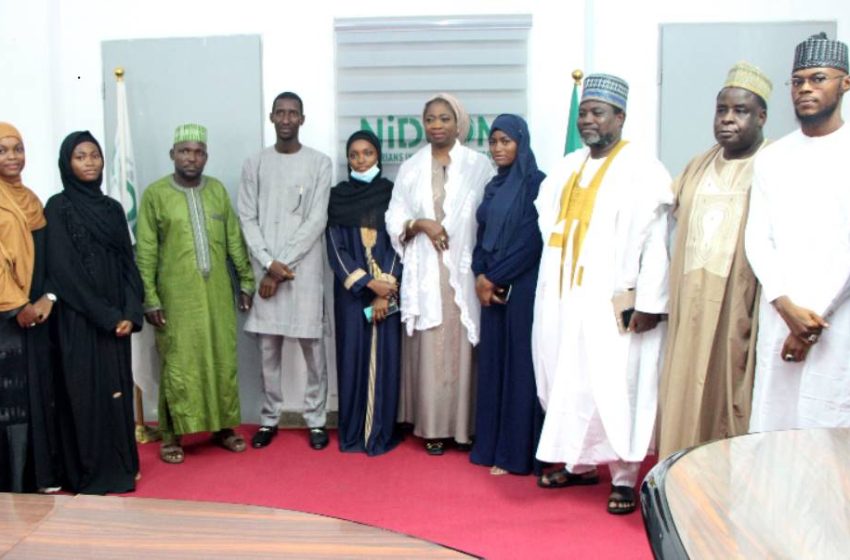 SUDAN RETURNEES APPRECIATE FG FOR PROMPT EVACUATION
SUDAN RETURNEES APPRECIATE FG FOR PROMPT EVACUATION
ALIMOTU SHADIAT
The Federal Government has been commended for the prompt evacuation of all Nigerian Nationals stranded in Sudan, without the loss of any.
Dr. Muhammad Kabir Adam, an Imam of National Mosque stated this when he led a delegation of Nigerian Sudan Students Alumni Association on a visit to Hon. Abike Dabiri-Erewa, Chairman/CEO, Nigerians in Diaspora Commission(NIDCOM) in Abuja.
Dr Adam stated that,
"among Africa and non-African countries, Nigerians happened to be the first to be fully evacuated from Sudan. Despite being scattered across Halfa,Aswan , and even Ethopia-Sudan border, the Federal Government was able to bring them all back".
He described their visit as a show of appreciation to the Nigerian Government for all efforts put in place to bring back the students safely and securely.
Hon. Abike Dabiri-Erewa who was awarded a medal of honour says she is receiving it on behalf of the Nigerian Government.
According to her, the success of the evacuation is as a result of collaborative efforts between agencies of the Federal Government,
"On the instruction of the president, a committee was set up which involved members from NEMA, Ministry of Foreign Affairs, Humanitarian Affairs , Refugee Commission , Immigration, and NiDCOM , among others who worked closely to bring Nigerians back home."
"The most important issue moving forward is what happens with the education of the returnee students. We have liaised with JAMB, Ministry of Education and even NYSC to wave some requirements so the students can proceed", adding that the Ministry of Education has been mandated to take the issue up
Dabiri-Erewa appealed to all returnee students to follow all rules and regulations that will be rolled out by the Ministry of Education at various levels to ensure they complete their education.