Polaris Bank Partners Eventful Limited to host 2023 Fashion Souk_           
…showcasing Nigeria's Vibrant Fashion Industry
ALIMOTU SHADIAT
Polaris Bank, Nigeria's leading Digital Retail Bank, is partnering Eventful Limited to host the 2023 edition of The Fashion Souk scheduled to hold at Harbour Point facility on Victoria Island, Lagos from today Saturday, July 8th, and tomorrow Sunday, July 9th, 2023.
The Fashion Souk is set to be an extraordinary enclosed marketplace where Small and Medium-sized Enterprises (SMEs) in Nigeria's fashion industry gather to showcase their diverse goods and services to a large audience.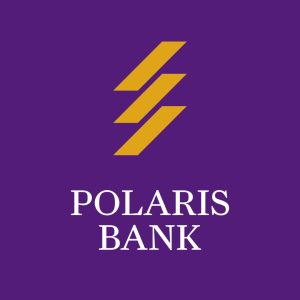 With its extensive collection of fashion-related SMEs, The Fashion Souk stands as the largest congregation of such businesses in Nigeria to date. The event will primarily focus on four thriving industries: manufacturers, leather, retailers, and jewelry & accessories.
Over 120 SMEs in Nigeria's fashion industry, leather, and jewelry/accessories sectors, spanning across manufacturers, retailers, and dealers, will participate in The Fashion Souk. This incredible platform provides these businesses with an unparalleled opportunity to exhibit their creativity, product lines, and unique offerings to discerning audience.
The Fashion Souk promises to be a remarkable event that showcases the rich diversity, talent, and innovation within Nigeria's fashion industry.
Attendees can expect an immersive experience, with an array of unique products, inspiring fashion shows, insightful panel discussions, and networking opportunities with industry experts.
In line with its SME focus and commitment, Polaris Bank has partnered and supported businesses in critical sectors of the Nigerian economy including health, education, manufacturing, agriculture, export and others. The Bank has advanced credits to these sectors for acquisition of medical equipment, machines, distribution and logistics of medical products; laboratory equipment, stationaries, furniture, classrooms, school bus; working capital for businesses, expansion, etc.
Polaris Bank was adjudged Digital Bank of the Year in 2021 and 2022 in Business Day's Banks and Other Financial Institutions (BAFI) Awards. It also emerged as the best MSME Bank because of its ability to use technology to enable bottom-up support to the MSME sector.