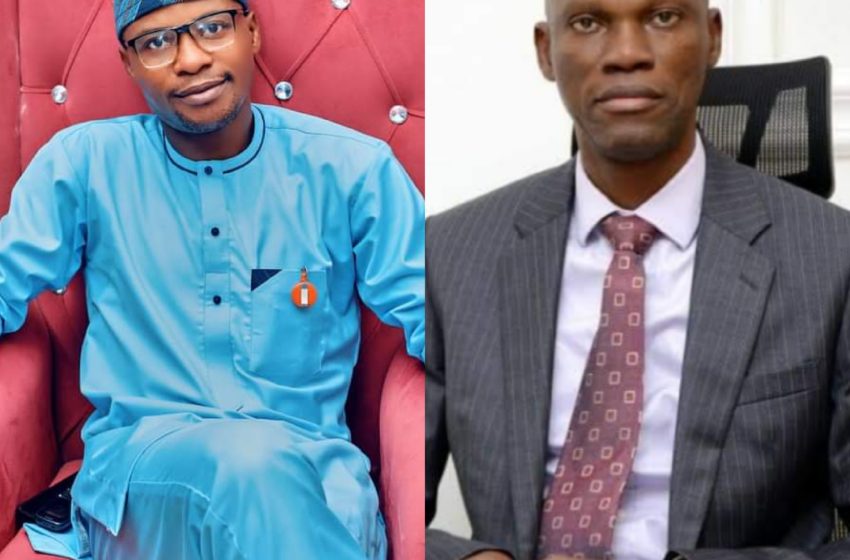 August24news Publisher, Ajagbe To Present Lagos Chief of Staff With Birthday Gift
ALIMOTU SHADIAT
Lagos base journalist and publisher of popular Nigerian online platform, August24news.com Mr, Ajagbe Adeyemi Teslim has concluded plans to present the Chief of Staff to Lagos State Governor Mr. Tayo Ayinde, with a golden birthday frame.

The presentation has been scheduled for August 24, as part of activities to mark his 59th birthday.
Our reporter gathered that Ajagbe shares the same month and date of birth with the Lagos State Chief of staff Mr. Tayo Ayinde, thus necessitating the golden frame offer and base on the good role played during the last gubernatorial election in Lagos State.
Ajagbe was born on August 24 1983 while Mr. Tayo Ayinde was born on August 24 1964.
The giant modern frame which was said to arrive Nigerian through the Muritala Muhammed International Airport on Monday from Dubai Emirate was said to be a 40 by 60 inches frame that consist the photographs, names and position of another 24 distinguished Nigerians who were born on August 24.
They are Winner of the 1999 Presidential election, Late Mko Abiola, Lagos State Chief of Staff, Mr. Tayo Ayinde, Former Governor of River state, Mr. Nyesome Wike, Former Governor of Kogi state, Captain Idris Wada, Former Lagos Speaker Lagos State house of Assembly, Rt. Hon. Adeyemi Ikuforiji, Sultan of Sokoto Alhaji Saad Abubakar, Nigerian Super Eagle Goalkeeper, Mr. Peter Rufai, Nollywood Star Actress, Mrs. Funke Akindele, Nollywood star Actor, Osita Iheme, Communication Strategies Alhaja Rafiat Gawat, First Chief of Judge of Lagos State, Chief Idowu Taylor and August24news publisher Ajagbe Adeyemi Teslim.

Others are, Juju Meastro, Mr. Tunde King, Nigerian Super Falcons Footballer, Mavis Ogun, Human Right Activist, Barr Ola-Oluwa Abagun, Nigerian Panathlete, Bella Bell Gam, Nigerian super Eagles Attacker Mr. Joseph Akpala, Nigerian Super Eagles Striker, Mr. Franklin Ayodele, Nigerian Super Eagles Defender, Mr. Okey Isima, Deputy Vice-Chancellor University of Madonna, Prof. Martin Osita Anagboso, Nigerian Footballer with Kwara United, AbdulRasaq Wuraola, Nigerian Super Eagles Defender, James Obiorah, Nigerian Athlete, Joseph Taiwo and Nigerian Pioneer Librarian Prof. Beatrice Aboyade respectively.
According to Ajagbe while given the rationale behind the concept and the birthday frame, August 24 is believed to be a unique date of birth among the 12 months in the calendar and people born in the month of August are born to be great and no doubt a leading factor in their founding fields particularly those born on the unique date of (24).
Speaking Further, Ajagbe Said the birthday gift frame has Nothing to do with any political party, profession, tribe or race adding that other celebrant on the list will also receive the gift in as much as they are available.
The frame is well designed by Dubai base Nigerian award winning graphics artist known as Walex graphics and framed by one of the Dubai leading frame company known Gilberto frames.
Findings reveal that the frame cost a whopping sum of 600 dollars for both the graphics design and golden frame settings from the united Emirates of Dubai.