Verdant Zeal Group Presents INNOVENTION 11: Exploring the Future of Africa's Creative Industries in the Era of Artificial Intelligence
Verdant Zeal Group Presents INNOVENTION 11: Exploring the Future of Africa's Creative Industries in the Era of Artificial Intelligence
ALIMOTU SHADIAT
Verdant Zeal Group, a leading marketing and communications company, is proud to announce the 11th edition of its annual event, The Innovention Lecture Series, which will take place at the Civic Centre, Ozumba Mbadiwe Road, Victoria Island, Lagos, on 27th October 2023.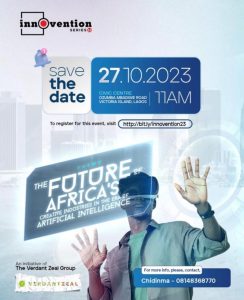 The theme for this year's program is "The Future of Africa's Creative Industries in the Era of Artificial Intelligence", which underscores the significance of creative industries in Africa and how they intersect with the advancements in artificial intelligence.
Dr. Adeoye Abodunrin, Principal Partner at Cubed Integrated Management Consulting will bring his 25-year wealth of experience in human behavioural and workplace psychology, information technology, telecommunications, and cyber security into the discourse as the Keynote Speaker, alongside industry experts, Ferdy 'Ladi Adimefe, founder, Magic Carpet Studios, Dr. Idorenyen Enang, Group CEO, Corporate Shepherds Ltd., Malik Afegbua, Founder, Silkcity Media, Nnenna Onyewuchi, Director of Strategy, Yellow Brick Road and Chisom Nwokwu, Software Engineer at Microsoft.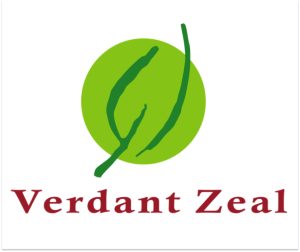 Fireside chats with industry veterans, like Femi Odugbemi and Richard Mofe-Damijo will also provide insights into the convergence of Africa's creative industries and artificial intelligence to facilitate robust conversations on the challenges and opportunities AI presents in Africa's creative sectors.
The Innovention Lecture Series offers a unique networking platform, allowing attendees to connect with peers, industry leaders, and potential collaborators from across Africa, and as an initiative of Verdant Zeal Group, the Innovention Lecture Series is dedicated to nurturing a deeper understanding of Africa's potential and expanding its horizons beyond borders.
This year's program reaffirms Verdant Zeal's commitment to driving innovation and fostering sustainable growth in Africa's creative sectors.
Industry professionals, innovators, policymakers, and anyone passionate about Africa's creative potential are welcome to the 11th edition of the Innovention Series.For registration and more information, please visit: http://bit.ly/innovention23 or call Chidinma on 08148368770.